Flowers to Go
Williams Flower & Gift
Formerly Known as Flowers To Go, Inc.
Proudly offers local same day and express delivery to customers in King, Kitsap and Pierce counties. Our firm is a second generation, family owned and operated floral design firm. We have been in business for more than 30 years. The floral design team that we employ is one of the most talented in the state of Washington.
Williams Flower & Gift is committed to offering finest, freshest, highest quality flowers and plants in the state. Every flower arrangement we sell is backed by our 100% customer satisfaction guarantee. Each customer who enters one of the 8 flower shops we operate, is greeted with a smile. Our employees will provide friendly and prompt assistance. Every flower shop we operate is equipped with a walk-in cooler. Those coolers are filled with gorgeous fresh flowers and plants. We always try to have a great selection of occasion themed arrangements and gifts for you to choose from. We promise to go the extra mile to make your visit and your floral gift perfect.
General Information
We have eight flower shop locations and a central design center to insure convenience for walk-in customers. Our local same day & express flower delivery service area, is one of the largest of any florists operating in the area. For those that need to send a floral gift outside of the greater Seattle and Tacoma area, we also offer nationwide same day flower delivery service. We utilize a hand selected, fully vetted, group of floral design partners to accomplish our nationwide delivery service. These floral design partners design to our exacting specifications. Every flower order we receive, whether destined for a recipient in King, Kitsap and Pierce county, or outside of the state of Washington, comes with our 100% customer satisfaction guarantee. If for any reason you don't love the arrangement we have designed and delivered for you, just contact any of our floral design centers. We will replace that arrangement with one of equal or greater value, absolutely free of charge.
Local Flower Shops
Stop in and visit one of our locations listed below: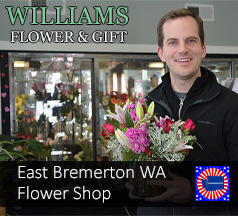 East Bremerton Flower Shop
(360) 373-9341
3118 Wheaton Way
East Bremerton, WA 98310
Get Directions »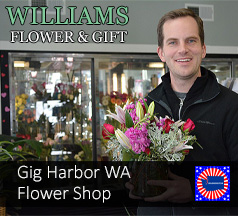 Gig Harbor Flower Shop
(253) 851-7673
7706 Pioneer Way
Gig Harbor, WA 98335
Get Directions »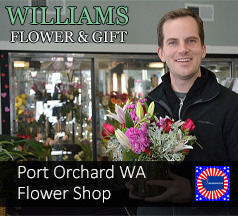 Port Orchard Flower Shop
(360) 876-6420
981 Bethel Avenue
Port Orchard, WA 98366
Get Directions »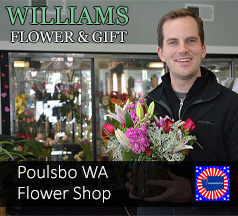 Poulsbo Flower Shop
(360) 697-6546
19045 Washington 305
Poulsbo, WA 98370
Get Directions »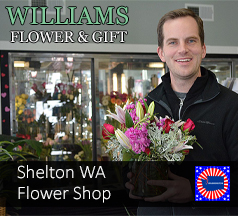 Shelton Flower Shop
(360) 426-8615
331 W. Railroad Ave Shelton
Shelton, WA 98584
Get Directions »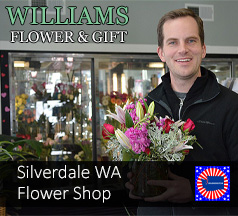 Silverdale Flower Shop
(360) 692-4181
9130 Ridgetop Blvd. NW
Silverdale, WA 98383
Get Directions »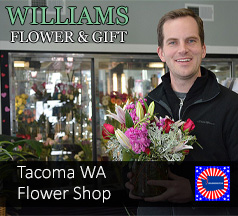 Tacoma Flower Shop
(253) 627-7161
1620 6th Avenue
Tacoma, WA 98405
Get Directions »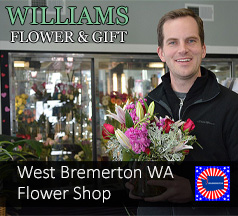 West Bremerton Flower Shop
(360) 479-1704
1107 Marine Drive
Bremerton, WA 98312
Get Directions »