Employment Opportunities
Williams Flower & Gift
Seeking An Employment Opportunity?
We are always looking to add great folks to our Williams Flower & Gift employee family. We are currently seeking resumes. The types of positions we offer include; floral design professionals, delivery drivers, telephone sales staff, in-store sales staff and customer service associates. We are looking for prospective employees with excellent communication skills. Some of the positions we have required computer skills. It always helps if you have previous experience for the type of position you are seeking employment for.
The Williams Flower and Gift employee team is a special group. The employees who staff our flower shops are some of the best in the state of Washington. They are super talented and committed to providing customers with great service and the best possible shopping experience. Our floral design team is one of the best in the Seattle and Tacoma area. They have years of experience and are known for creating some of the most unique and artistic floral designs in the state.
For those who are hired, we do provide training. The training will be specific to the position you will be filling. Some of the training will be classroom based, other components of our training program required hands on sessions. For those seeking customer service positions, computer knowledge and skills are a prerequisite. Please provide education and employment history.
To apply via the website: visit our online employment application.
Local Flower Shops
Stop in and visit one of our locations listed below: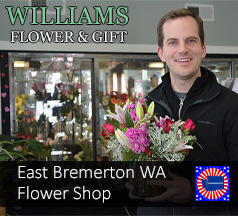 East Bremerton Flower Shop
(360) 373-9341
3118 Wheaton Way
East Bremerton, WA 98310
Get Directions »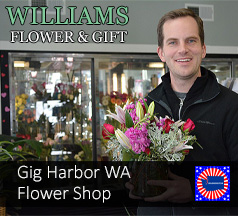 Gig Harbor Flower Shop
(253) 851-7673
7706 Pioneer Way
Gig Harbor, WA 98335
Get Directions »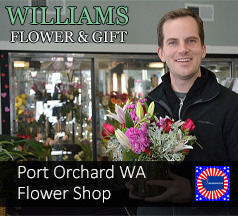 Port Orchard Flower Shop
(360) 876-6420
981 Bethel Avenue
Port Orchard, WA 98366
Get Directions »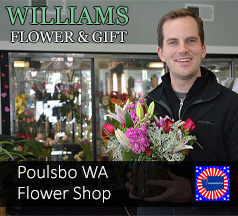 Poulsbo Flower Shop
(360) 697-6546
19045 Washington 305
Poulsbo, WA 98370
Get Directions »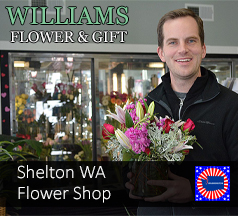 Shelton Flower Shop
(360) 426-8615
331 W. Railroad Ave Shelton
Shelton, WA 98584
Get Directions »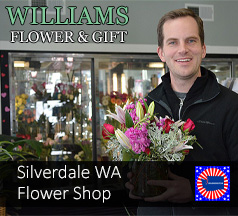 Silverdale Flower Shop
(360) 692-4181
9130 Ridgetop Blvd. NW
Silverdale, WA 98383
Get Directions »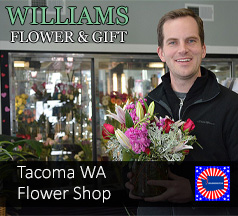 Tacoma Flower Shop
(253) 627-7161
1620 6th Avenue
Tacoma, WA 98405
Get Directions »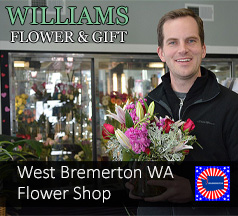 West Bremerton Flower Shop
(360) 479-1704
1107 Marine Drive
Bremerton, WA 98312
Get Directions »