Feedback
Williams Flower & Gift
Formerly Known As Flowers To Go
We have been in business for more than 30 years. Our company is a second generation, family owned and operated floral design firm. As we expand our business footprint in the Seattle and Tacoma area, we felt it important to create a new operating name that mirrors our commitment to creating and delivering the freshest, highest quality, flowers, plants and gifts in the area. Even though we have changed our name, you can expect the same great products and service you have come to enjoy from us.
As we embark on this new chapter of our corporate existence, we do so knowing that our floral design staff is one of the most talented in the state of Washington. They create unique and artistic floral designs. These luxurious, upscale floral arrangements are simply breathtaking. Every employee who works for Williams Flower & Gift is committed to providing the best possible service and shopping experience for our customers. We guarantee that you will be met with a smile anytime you walk into one of our floral design centers. Each and every flower arrangement we design and deliver is backed by our 100% customer satisfaction guarantee. If for any reason, you don't absolutely love the arrangement that we have created for you, just contact any of the 8 flower shops we operate. We will replace that arrangement, with one of equal or greater value, free of charge.
Over the years, we have received many great comments, reviews and general feedback from our customers. We greatly value that feedback. Customer feedback gives us the chance to find ways to be even better at what we do. Our goal is to be the best florist in the United States. We won't rest until our customers say, we have achieved that goal.
There are many ways that you can share feedback with about our firm. First, we invite you to send us a direct message via the contact request box on our website.
REVIEW US ON GOOGLE
REVIEW US ON YELP
Local Flower Shops
Stop in and visit one of our locations listed below: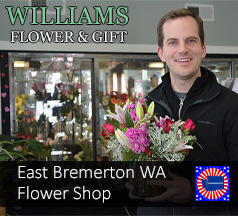 East Bremerton Flower Shop
(360) 373-9341
3118 Wheaton Way
East Bremerton, WA 98310
Get Directions »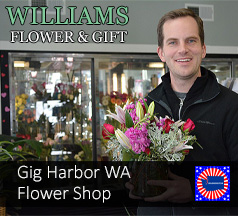 Gig Harbor Flower Shop
(253) 851-7673
7706 Pioneer Way
Gig Harbor, WA 98335
Get Directions »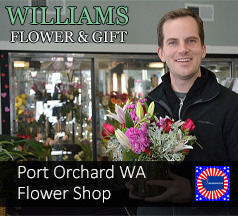 Port Orchard Flower Shop
(360) 876-6420
981 Bethel Avenue
Port Orchard, WA 98366
Get Directions »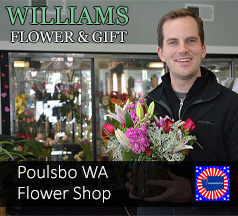 Poulsbo Flower Shop
(360) 697-6546
19045 Washington 305
Poulsbo, WA 98370
Get Directions »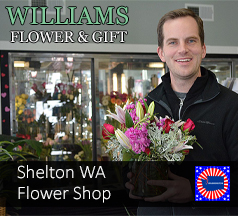 Shelton Flower Shop
(360) 426-8615
331 W. Railroad Ave Shelton
Shelton, WA 98584
Get Directions »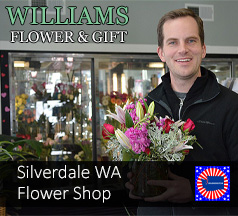 Silverdale Flower Shop
(360) 692-4181
9130 Ridgetop Blvd. NW
Silverdale, WA 98383
Get Directions »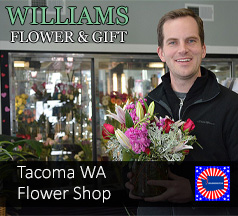 Tacoma Flower Shop
(253) 627-7161
1620 6th Avenue
Tacoma, WA 98405
Get Directions »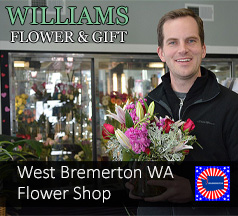 West Bremerton Flower Shop
(360) 479-1704
1107 Marine Drive
Bremerton, WA 98312
Get Directions »