St Clare Hospital
St Clare Hospital Flower Delivery
Same Day & Express Flower Delivery Service
Williams Flower & Gift provides local same day and express flower, plant and gift delivery to St Clare Hospital and to other medical centers in King, Kitsap and Pierce county. Our express delivery service is extremely popular with customers wanting to get flowers to a patient at Saint Joseph's. We call our rush delivery service, "Cupid's Express." The great thing about this service is you can specify the time of day that your arrangement needs to arrive.
St Clare Hospital is one of the top medical centers in the greater Tacoma Washington and Pierce county area. The hospital offers a wide variety of services. They offer cancer treatment, cardiac services, orthopedics and sports medicine, bariatric weight loss services, emergency room services and they also have one of the more established child birth centers in the area.
Same Day & Express Flower Delivery Service
Williams Flower & Gift offers same day and express flower delivery service to St Clare Hospital. We make daily delivery runs to the medical center, delivering flowers there at least once each day. Our delivery team has years of experience. They know the best times of day to accomplish delivery of get well flowers, plants and gifts to St. Joseph's. As previously mentioned, "Cupid's Express" is a very popular delivery option for customers wanting to send get well flowers to a patient in the hospital. Normally, we can get flowers, plants and gifts delivered to the hospital in 4 hours of less.
Get Well Flowers
Williams Flower & Gift offers the best selection of Get Well Flowers, plants and gifts in Tacoma Washington. We offer stunning roses, gorgeous full bloom hydrangea, California sunflowers, gorgeous daisies and many more bright and cheery flower varieties. There are lots of great options to choose from and we have get well arrangements in all price ranges. The most popular arrangements for hospital and get well flower delivery tend to be sunflowers, gerbera daisies and other flowers that fill a room with bright color and wonderful aromas.
Get Well Plants
Williams Flower & Gift offers a great get well plant collection. We offer live green and blooming plants. Our european dish gardens tend to be very popular. Another really popular plant variety is our high desert succulent collection. These succulents, if properly cared for, retain the beauty for a long period of time. All of these plants collections are available for same day delivery to St Clare Hospital.
Get Well Gifts
In addition to all the gorgeous flower and plant options we offer, we also carry get well gifts that are themed for delivery to the home or to the hospital room. We sell delicious gourmet gift baskets, teddy bears, get well balloons and more.
Local Same Day & Express Get Well Flower Delivery | Nationwide Same Day Delivery
Local Flower Shops
Stop in and visit one of our locations listed below: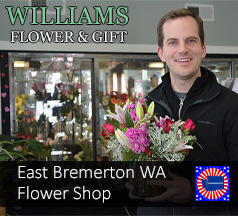 East Bremerton Flower Shop
(360) 373-9341
3118 Wheaton Way
East Bremerton, WA 98310
Get Directions »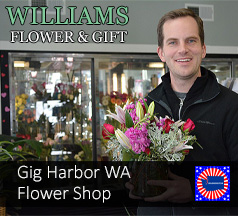 Gig Harbor Flower Shop
(253) 851-7673
7706 Pioneer Way
Gig Harbor, WA 98335
Get Directions »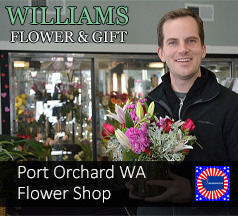 Port Orchard Flower Shop
(360) 876-6420
981 Bethel Avenue
Port Orchard, WA 98366
Get Directions »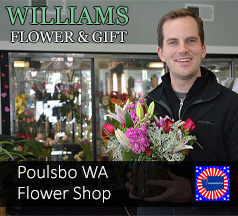 Poulsbo Flower Shop
(360) 697-6546
19045 Washington 305
Poulsbo, WA 98370
Get Directions »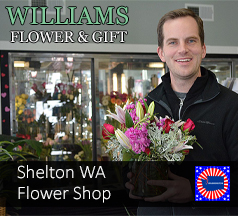 Shelton Flower Shop
(360) 426-8615
331 W. Railroad Ave Shelton
Shelton, WA 98584
Get Directions »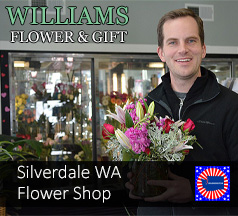 Silverdale Flower Shop
(360) 692-4181
9130 Ridgetop Blvd. NW
Silverdale, WA 98383
Get Directions »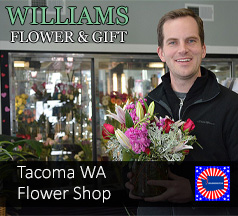 Tacoma Flower Shop
(253) 627-7161
1620 6th Avenue
Tacoma, WA 98405
Get Directions »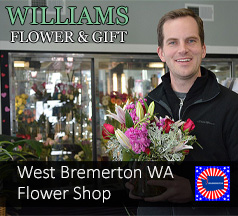 West Bremerton Flower Shop
(360) 479-1704
1107 Marine Drive
Bremerton, WA 98312
Get Directions »