Shelton Florist - Flower Delivery to Shelton
Florist Shelton WA
Formerly Known As Lynch Creek Floral, now Williams Flower & Gift
Lynch Creek Floral is changing our name. We are re-branding Lynch Creek Floral to Williams Flower & Gift. Customers in the Shelton area also know us by our corporate name, Flowers To Go, Inc. We offer the best selection of beautiful fresh flowers, plants and gifts in Shelton Washington. Our floral design team creates stunning arrangements, themed for all occasions. In addition to flowers, we carry a great selection of live green plants, flowering plants, tropical plants and the very popular, high desert succulents. Looking for something different? We sell gourmet baskets and gifts, themed for many different occasions. Lynch Creek Floral, now Williams Flower & Gift, offers local same day and express flower delivery service for customers in Shelton WA.
Flowers To Go, Inc dba Williams Flower & Gift, is a second generation, family owned and operated floral design firm. Originally started more than 30 years ago as a roadside flower stand, our firm has steadily grown over the years. Williams Flower & Gift currently operates 8 floral design centers. These flower shops are spread throughout King, Kitsap, Mason and Pierce counties. Each of the flower shops we operate, including our Lynch Creek Floral shop in Shelton, is open to customers for in-store shopping. All of our flower shops, including our Shelton location, are equipped with walk-in coolers. We stock these walk-in coolers with gorgeous fresh flower arrangements, themed for birthdays, anniversaries, get well, sympathy and other occasions.
Local Same Day & Express Delivery | Nationwide Same Day Flower Delivery
Deliver Flowers to Shelton Area Funeral Homes
View our Sympathy Collection of Flowers send a beautiful arrangement of funeral flowers from our local flower shop to show your support to friends and family during a difficult time. All of our funeral flower arrangements are available for same day delivery.
Shelton Funeral Homes
Restrictions
Forest Funeral Home
313 W Railroad Ave
Shelton, WA 98584
Phone: (360) 427-8044
www.flowerstogoonline.com/same-day-flower-delivery/shelton
We provide same day & express delivery service for Forest Funeral Home in Shelton. Our normal delivery hours for this Shelton WA business are from 8:00 am to 5:00 pm, Monday thru Friday. We also deliver from 9:00 am to 5:00 pm on Saturdays. If you need to have sympathy flowers, or a plant delivered to Forest Funeral Home outside of are normal operating hours, please contact our Shelton flower shop. We can generally assist with special requests.
Deliver Flowers to Shelton Area Schools
Shelton Schools
Restrictions
Olympic College
937 W Alpine Way
Shelton, WA 98337
Phone: (360) 432-5400
www.flowerstogoonline.com/same-day-flower-delivery/shelton
We provide same day & express flower delivery to the 3 campuses operated by Olympic College. They have campus locations in Shelton, Poulsbo and Bremerton. We offer delivery to the Shelton Washington campus between the hours of 9:00 am to 5:00 pm.
Additional Information for Shelton
For additional details about our same day flower delivery service to Shelton and to view bestsellers for Shelton, please take a moment to visit our Shelton delivery page.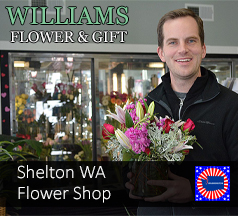 Shelton Flower Shop
(360) 426-8615

Williams Flower & Gift, formerly known as Flowers To Go, Inc., proudly serves the Lynch Creek Washington area.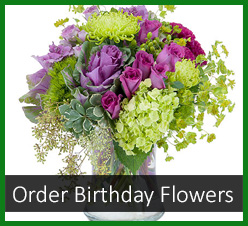 We are a second generation, family owned and operated floral design firm. We offer a 100% customer satisfaction guarantee, on every flower arrangement we design and deliver. If for any reason you don't love the arrangement we have delivered for you, simply contact one of our design centers. We will replace that arrangement with one of equal or greater value, absolutely free of charge.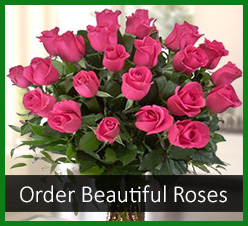 We are committed to offering only the finest floral arrangements and gifts, backed by service that is friendly and prompt. Because all of our customers are important, our professional staff is dedicated to making your experience a pleasant one. That is why we always go the extra mile to make your floral gift perfect.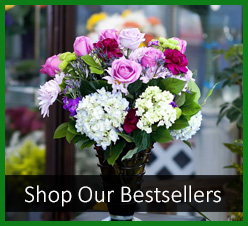 331 W. Railroad Ave Shelton
Shelton, WA 98584
Get Directions »
Serving Shelton
Shelton Flower Delivery Options
We offer same-day delivery of fresh flowers, roses, planters, cookies, and occasion flowers. Learn more about our Shelton flower delivery options.
Shelton Neighbors
East Bremerton
Gig Harbor
Lakewood
Port Orchard
Poulsbo
Seattle
Silverdale
Tacoma
West Bremerton